nxgen refresh
The NxGen Refresh program is meant to inspire, activate and serve NxGen Alumni. Whether you were a part of our pilot program in 2015 or the most recent class, you help us create a more meaningful and effective program each year. Many of you ask us regularly, "What's next?" and so we developed NxGen Refresh! This short, 12-hour program, will take you through our newest iteration of our servant leadership curriculum, CARE to Lead which has been updated again after we concluded NxGen 2017.
In fact, NxGen Refresh takes CARE to Lead to a new level by combining the concepts of emotional intelligence/self-awareness with CARE to Lead.
But here's the cool part - you can bring co-workers! Feel free to bring others - we believe there is great benefit in bringing team members along this servant leadership journey with you.
WHAT'S INCLUDED?
3, 4-hour training sessions, 1 week apart each
3 learning packets (1 per session) to take with you and use as a reference later
Light refreshments
Newly updated CARE to Lead service leadership inspired curriculum
Your own CARE to Lead plan
1-month check-in (webinar) for accountability and to answer questions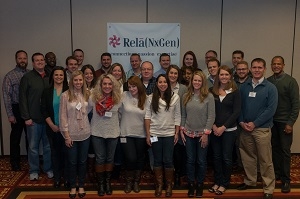 The year CARE to Lead was born!
NxGen Refresh is offered in 3, 4-hour classes with each being one week apart. Our next session takes place August 1, 8 and 15 from 1pm to 5pm on each date. Click below for all the details and feel free to reach out to Shannon directly with any questions! shannonlee@relaleadership.org or 614-971-5580.